Get my free guide to sensitive anxiety
Are you a sensitive person struggling with anxiety and shame? If so, it is essential to understand how your sensitivity impacts your anxiety. This free e-book contains key insights and practical information to help you make sense of your inner experience so you can get the support you need and the relief you seek. To receive your copy, just enter your name and email below.
Download your FREE e-book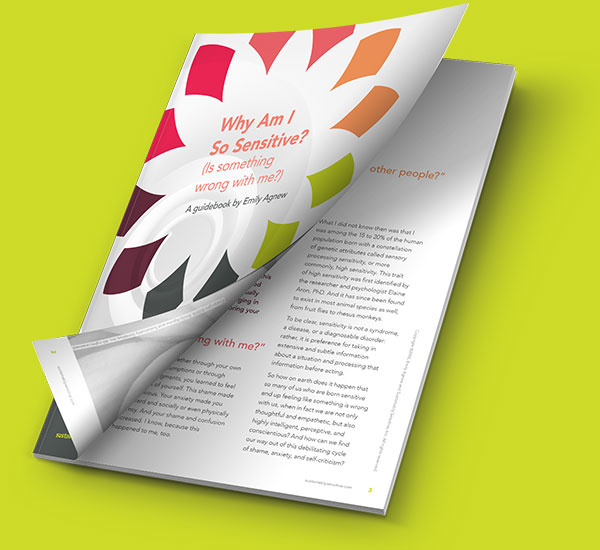 Hi, I'm Emily Agnew.
I struggled for years and stepped into countless potholes on the road to a sustainable sensitive life. I've written this e-book with the hope it will make your journey to relief both quicker and smoother than mine was.
There's no magic bullet to cure sensitive anxiety. But once you understand its causes and origins, you'll see more clearly what sends you into the anxiety spiral and what can help you pull out of it.
In this e-book I've included invaluable insights I've gained in a lifetime of overcoming anxiety and 17 years working with clients. You'll learn about—
5 key facts that will change the way you see yourself and your sensitivity
4 common anxiety-relief strategies and why they may have failed to bring you lasting relief
The key shift that will help you transform anxiety to joy and energy
I  sincerely hope it will be useful to you.
Warmly,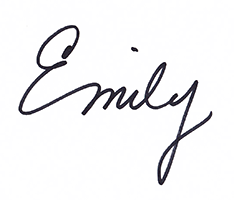 Two more notes 
1—Look out for your copy of the Sustainably Sensitive newsletter on the first and third Tuesday each month. You'll automatically be subscribed when you download your free e-book. In it you'll find articles I've written to support you breaking free from anxiety and shame and creating a sustainable sensitive life.  
2—I take your privacy seriously! I will never share your email with anyone, ever, and I will never inundate you with emails. On rare occasions I'll send a separate email to alert you to an upcoming class. You can unsubscribe at any time with one click.