Get ongoing support from the Sustainably Sensitive newsletter 
When you are creative, sensitive, and anxious, self-care is a key lifetime project. That's why I created the Sustainably Sensitive newsletter: to support you as you break free from anxiety and shame and create a joyful, sustainable life—one insight at a time. To receive two new articles from me each month, just fill in your name and email below:
Subscribe to the FREE newsletter
…and get your free e-book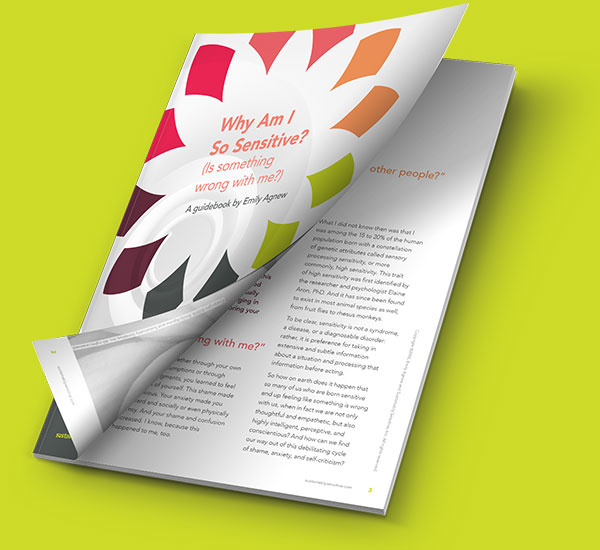 Hi, I'm Emily Agnew.
For many years, I poured my creativity into my career as a professional oboist. Now I've set aside the language of notes and rhythms in order to play with images, metaphors, and stories instead, in service of our sensitive community.
Sensitivity has become a hot topic, with new articles showing up online virtually every day online. In the midst of the blizzard, I've chosen to write just twice a month so I can approach the facts of the sensitive trait with depth, substance, and originality.  
My goal is to serve sensitive people by sharpening our self-insight, deepening our self-compassion, and strengthening our ability to take action to create a sustainable sensitive life. So you can imagine how happy I was to get this feedback from one reader:
"I just wanted you to know how much I appreciate, and look forward to your newsletters. I always learn something new about myself. It seems as though you have taken such delicate care of your feelings, and unraveling them, so we can all understand the swirl we are experiencing. Thank you! Thank you also for sending out just the right amount of information. I don't get so many that I can't keep up with them, and they aren't so long that I have to carve out time to read them. They're just right!! Much gratitude."
In the Sustainably Sensitive Newsletter, you'll find—
An substantive, original article (or video) about an aspect of life as a creative sensitive person, including specific, practical suggestions to apply your insights in your daily life
Updates about upcoming classes, programs, and materials
I hope you'll join us.
Warmly,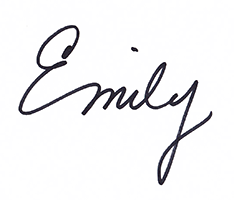 Two final notes 
1—As you complete the subscription process, be sure to download your complimentary copy of my e-book, Why Am I So Sensitive? (Is something wrong with me?).  This e-book contains key information about sensitive anxiety and shame and how to break free from it, distilled from personal experience and from 17 years of working with clients.
2—I take your privacy seriously! I will never share your email with anyone, ever, and I will never inundate you with emails. On rare occasions I'll send a separate email to alert you to an upcoming class. You can unsubscribe at any time with one click.